Ada Jones & 

M.J. O'Connell

  - Some Sunday Morning (1917)
…Some Sunday morning when those wedding bells chime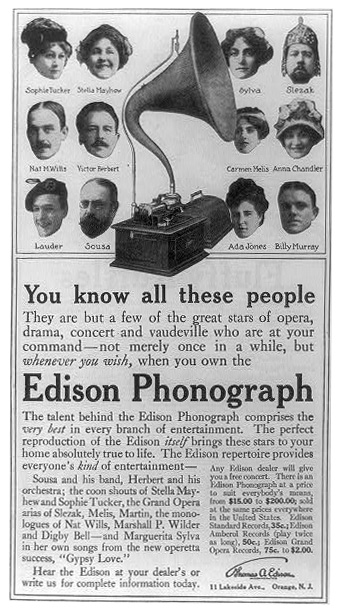 In 1893 or 1894 Ada Jones made her first documented recordings, for the North American Phonograph Co. At least two of them — "Sweet Marie" and "The Volunteer Organist" — survive in private collections. They are among the earliest recordings of a female vocal soloist to be issued.
She returned to the phonograph in 1905, making a series of early records and becoming one of the most popular singers in the period prior to World War One.
********
Here's a photo of Ada on the morse code in about 1919, taken at her home in Long Island by George Bain.
1 note (20 plays), July 22, 2012